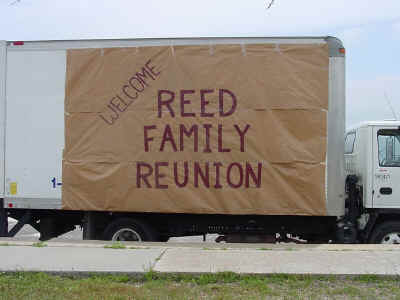 In April 2003, the Reed cousins held a family reunion in Long Beach, Mississippi. Pam and Mike Lott were instrumental in this endeavor and provided most of the organizational work. We had started planning this weekend in August 2002 after a few of us gathered at my home, Pumpkin's Hill, in Spokane, Missouri. After an enormous email and telephone campaign the results were overwhelming. A great time was had by all that could attend.
This was the last time we had such a large gathering. Before you look at these pictures please take a minute to remember all who suffered so greatly in the devastation wrought by Hurricane Katrina in August and September 2005. We are thankful that none of our cousins lost their lives. Jill 09/18/05
Members of Devere & Frances (Davis) Reed's Family
Left to right
Billy Dwight Reed, Lisa Reed McNeil, Mary Frances Reed Cruse, Harmony Reed Raffeo, Kirsti Podgorski, Helen Francine Reed Podgorski, Kathy Reed McCardle, Megan Christine Cruse, Melissa Dawn McNeil
(Now if I don't have the names right, I depend on you to correct me!)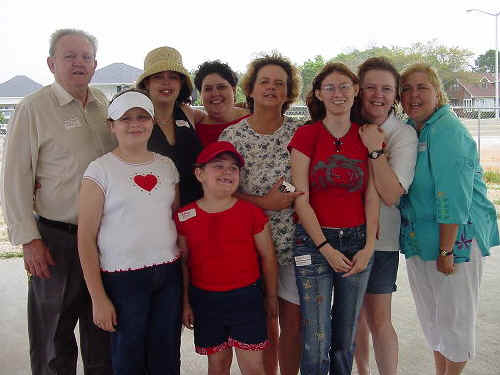 Left to right, Edith (Allen) Reed, widow of Charles Reed, son-in-law, Alan Dupuis, daughter,
Lou Alice Dupuis, grandchildren, Lance and Krista Dupuis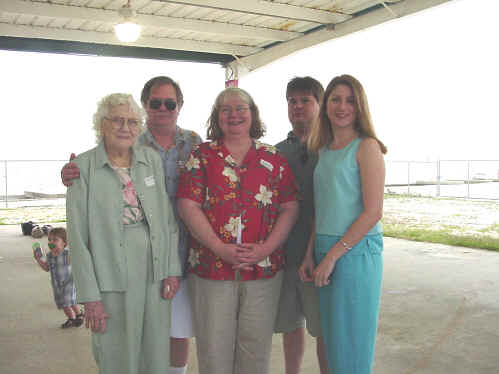 Left to right, Rita Smith, daughter of Helen Jacobs, with Rita's daughter, Phyllis Trochesset,
& her daughters, Ginger & Brooke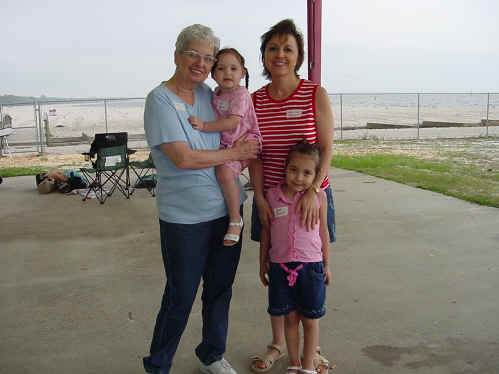 Pat Ray, son of Adelle Ray Fink with Richard & Frank Reed, sons of Nora (Larosa) & Robert L. Reed, Jr.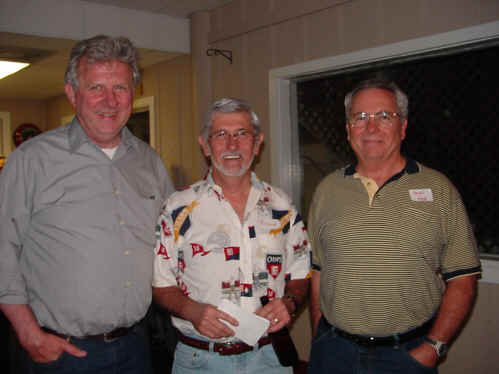 Left to right, David (Jay's son), Robert, III, Richard, Robert IV (Robert III's son), Frank, George, & Jay
(all part of Nora & Bob's clan)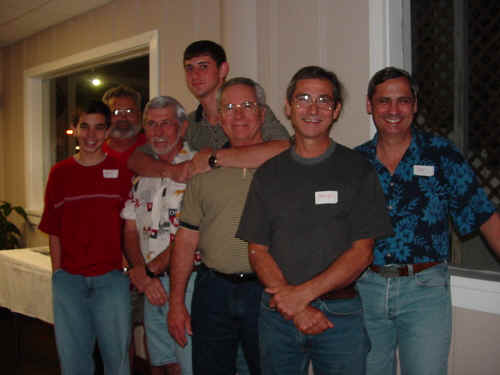 A large portion of the Robert & Nora Reed family are in these next two pictures.
(I need someone to name them all, please....)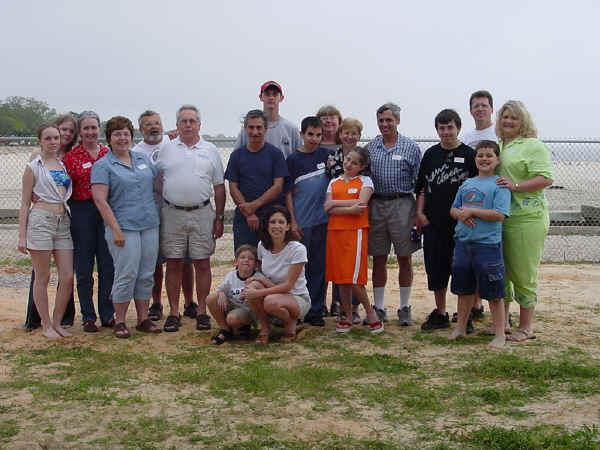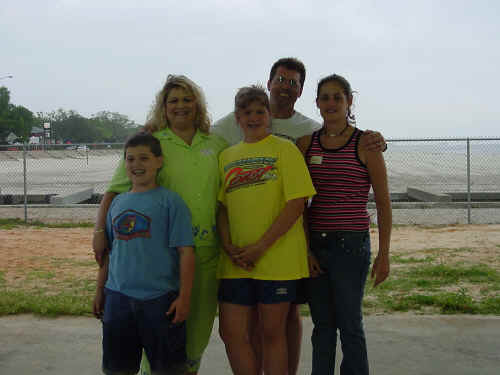 Jill, Janet, & Amy , daughters of Jack & Wenonah (Reed) McLeester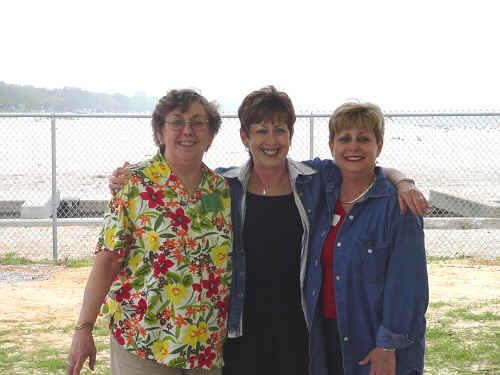 James & Donna (Lemmon) Reed, Sr., & their children Rodney, Sharon, & Dennis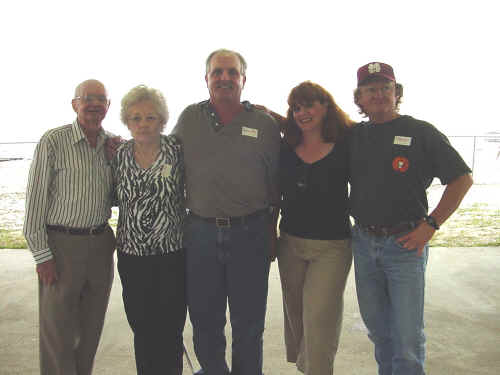 James (aka Cookie) and Donna Lynette (Childers) Reed, Jr.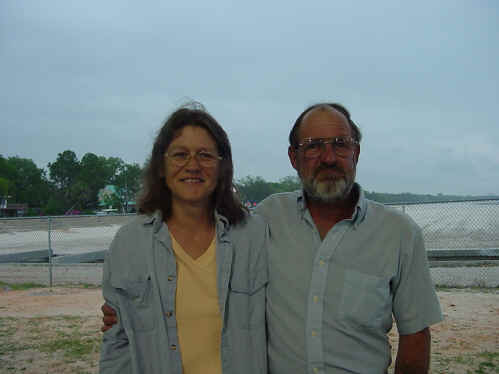 The family of Sarah (Reed) & Bob Evans, Sr.
left to right - Robert, Jr., & his wife, Rhonda, their boys, Ryan, Randall, Robert, III,
(who is Barbara holding?), Bob, Sr., Barbara, Mike & Pam Lott, their son, Michael &
his wife, Casey, & their daughter, Michelle & her fiancé, Richard.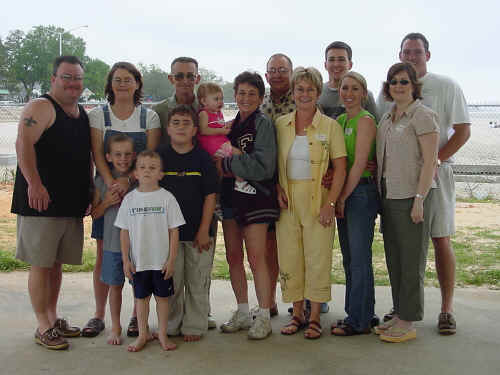 Some of the family William Reed.
Left to right - Elizabeth (daughter of Mary), Marley (Elizabeth's daughter),
Dain Werner (Elizabeth's fiance), Mary, Danny, Courtney (Danny's daughter),
Courtney's partner, Pat, & Rebekah, her daughter.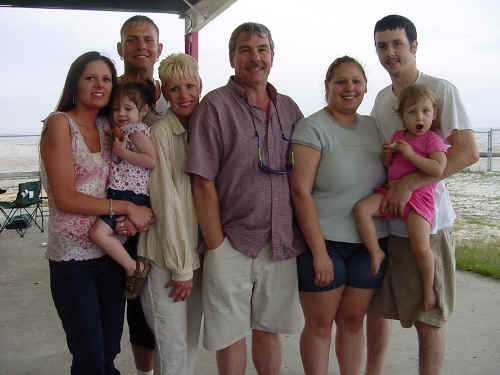 Brannon & Jamee Beasley, June Clark, Seth Beasley, Jim, & Paula (Reed) Clark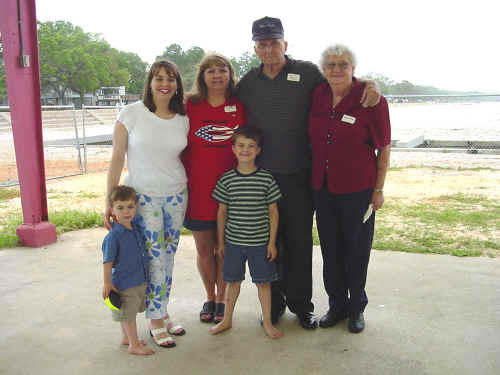 Some members of Harold Reed's family.
Left to right - Whitney Shivers, her mother Lori Reed, Courtney Mitchell,
her mother Vicki, Darold Reed, Jacob (Olivia's friend), Olivia Blake, Felisha
Morrison (both Denise's daughters), Kevin Blake, & Denise.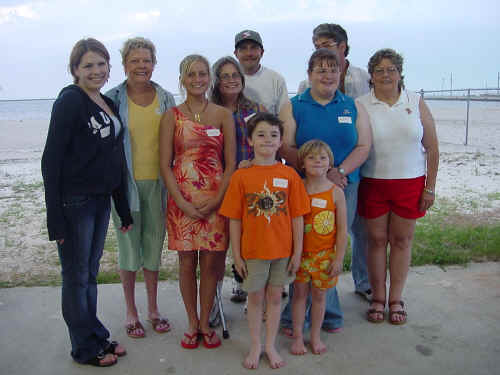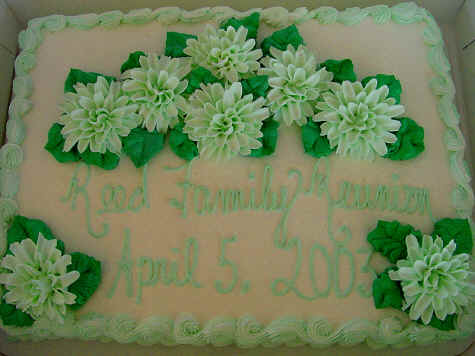 More Reed Reunion 2003 (the fun stuff !!)
---
To all my cousins and family members out there: If you have pictures you want to share with the rest of us, just scan them and send them to me. I'll add them to the appropriate page. Jill
---
Please be ethical and do not misuse the goodwill of others. The data presented here may be used by non-commercial entities as long as the source contributor for each piece of data is cited along with that contributor's submitter information. The data presented and the web pages herein cannot be used, copied or reproduced in any format for profit or any presentation meant to gain profit.
Return to the Introduction & Table of Contents
List of Contributors & Sources
Please visit The Pumpkin's Roots for more information.
---
This website and all electronic pages contained herein © 1996-2005 by Jill E. McLeester.
Links to this website are encouraged.
---
This website was created using Gene Stark's GED2HTML v3.6-WIN95 (Jan 2000) and Parson's Technology Family Origins 10.0 and edited using Microsoft's Front Page 98