Reed Pictures
Robert Lee Reed, Sr. Jun 4 1883 - Oct 25 1950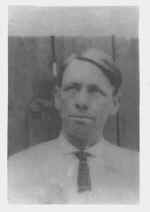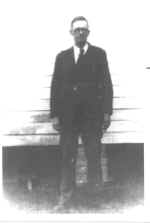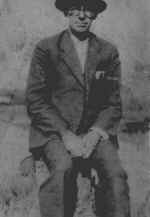 About 1937 1948-49 Gulfport, MS
Emma Bovee Fuller/Foltz Reed Nov 25 1885 - Feb 1 1973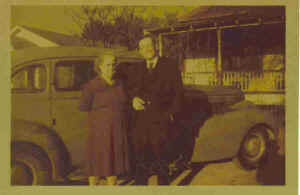 Emma and Robert Emma, aka Nanny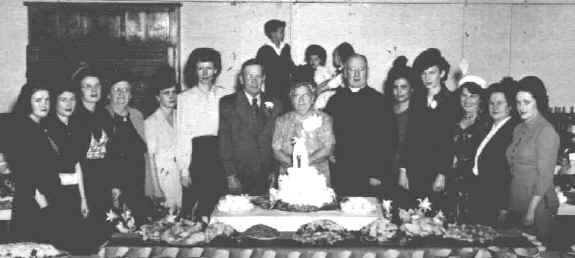 I think this is at the wedding of Paula Agnes Reed and Frank DiLorenzo, Jan 20 1950
11 of the 13 children of Robert and Emma
Top Left to Right: Adelle, Charles, Helen, Robert Lee, Jr., Wenonah
Bottom Left to Right: Harold, Paula, William, Sarah, Susan, James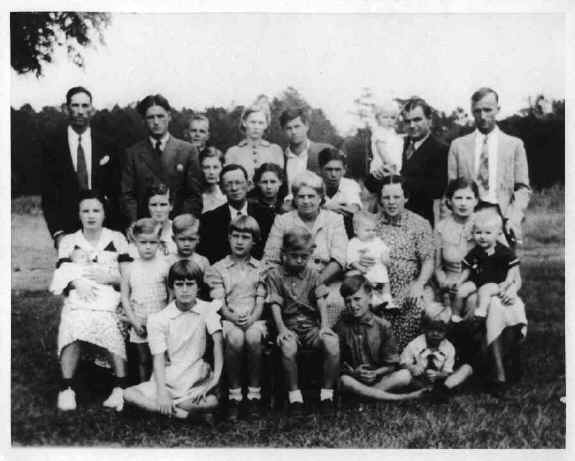 Top: Thomas Favre, Orville, James, Edith Allen, Charles, Roberta, Devere, Joseph Ray
Second: Helen (holding Rita), Hazel Calahan, Wenonah, Robert, Sr., Susan, Emma, Robert, Jr., Francis Davis (holding Birdie), Adelle (holding Michael)
Third: twins John and David, Paula, Harold
Bottom: Sarah, William, Jerry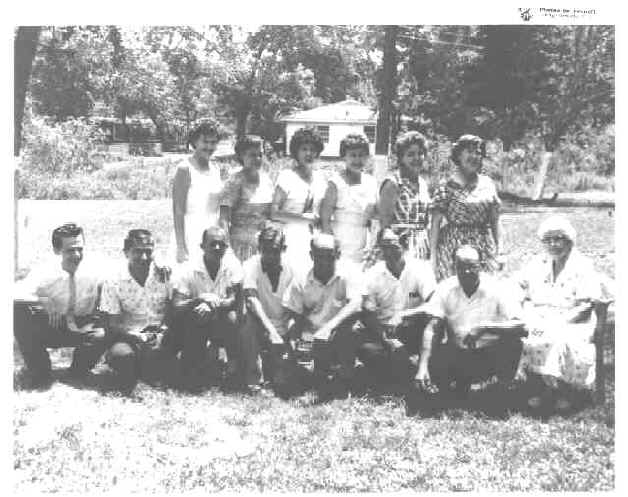 Left to Right starting with top row: Paula Agnes, Sarah June, Susan Claire, Wenonah Althea, Helen Marjorie, Adelle Bovee, Harold Ashton, William Lamar, James Cook, Robert Lee, Jr., Charles Brower, Devere Delvin, Orville Lee, Emma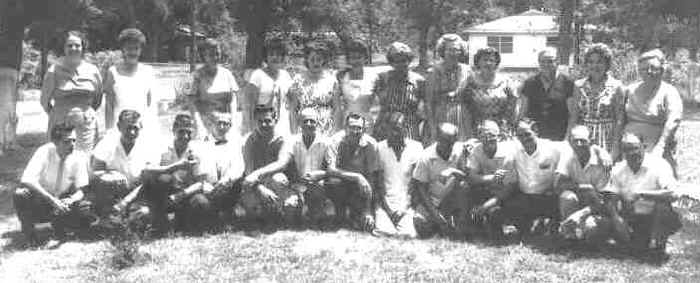 The Reed 13 and Their Spouses
Left to Right with Spouse in Front
Josephine (Kuras)/Harold Reed - Paula (Reed)/Frank DiLorenzo - William - Sarah (Reed)/Robert Evans - Susan (Reed)/Michael Ihnat - Donna (Swigel)/James Reed - Wenonah (Reed)/John McLeester - Lenora (LaRosa)/Robert Reed, Jr. - Edith (Allen)/Charles Reed - Adelle (Reed)/Joseph Ray - Hazel (Calahan)/Orville Reed - Helen (Reed)/Archie Jacobs - Francis (Davis)/Devere Reed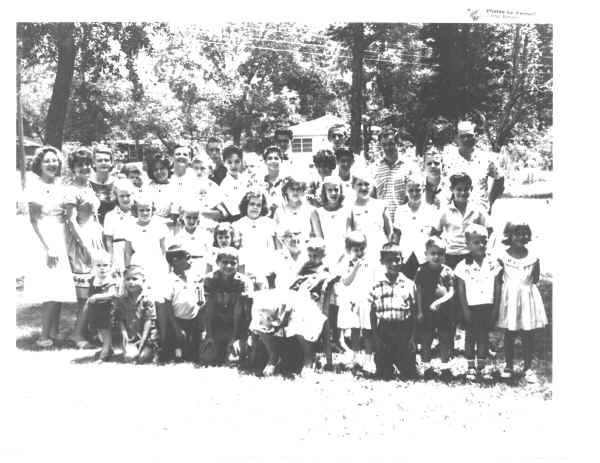 This is a picture of Nanny, as Emma Reed was known to all her grandchildren, and most of those grandchildren. We had many wonderful summertime reunions at her house in Long Beach, MS. That's me, Jill, on the far left. I have left this image as a thumbnail as it is too large for regular viewing even though it is not clear. Those who wish to may click on it and see a large version with numbers superimposed on each person. I have listed each person by number below and ask that if anyone finds a mistake to please let me know. My mother, Wenonah, and Aunt Dee Dee, numbered these for us.
1. Kenny Reed 2. Dale Ihnat 3. Pat Ray 4. Johnny Reed 5. David Reed 6. Jill McLeester 7. Ida Reed 8. Bertie Reed
9. Marilyn Kay Ihnat 10. Louanna Reed 11. Roberta Reed 12. Barbara Evans 13. June Ellen DiLorenzo 14. Rita Favre
15. Darold Reed 16. Frank Reed 17. Carol Reed 18. Denise Reed 19. Richard Reed 20. Cookie Reed 21. Lou Alice Reed
22. Sharon Reed 23. Evalynd Reed 24. Helen Paulette DiLorenzo 25. Dlorah Reed 26. Pam Evans 27. Janet McLeester
28. Joanna DiLorenzo 29. Dennis Reed 30. Michael Reed 31. Gregory Reed 32. Peter Ihnat 33. Jay Reed 34. Robert Reed 35. Nanny 36. Paul Reed 37. Vicki Reed 38. George Reed 39. Tommy Reed 40. Rodney Reed 41. Amy McLeester
Not pictured Michael Ray, Bill Reed, Daniel Reed
Take these links to the picture page of each of the Reed 13 in order of birth.
Devere Jan 9 1908-Mar 5 1965 Orville Mar 20 1910-Jul 22 1975
Adelle Jul 29 1911-Jan 27 2001 Charles Jan 4 1913-May 14 1979
Helen Nov 20 1914-Jul 16 1985 Robert Jul 21 1916-May 22 1978
Wenonah Jun 29 1918-Jan 14 1990 James Jun 17 1920-
Susan Oct 1 1923-Feb 19 1999 Sarah Jun 14 1924-Jul 14 1993
William Sep 27 1926-Mar 19 1990 Paula Mar 13 1928-
Harold Jan 9 1930 - Jul 25 2003
Be sure to take a look at The Reed Family Reunion 2003 page for a remembrance of our last get together before the devastation of Hurricane Katrina in August - September 2005.
---
To all my cousins and family members out there: If you have pictures you want to share with the rest of us, just scan them and send them to me. I'll add them to the appropriate page. Jill
---
Please be ethical and do not misuse the goodwill of others. The data presented here may be used by non-commercial entities as long as the source contributor for each piece of data is cited along with that contributor's submitter information. The data presented and the web pages herein cannot be used, copied or reproduced in any format for profit or any presentation meant to gain profit.
Return to the Introduction & Table of Contents
List of Contributors & Sources
Please visit The Pumpkin's Roots for more information.
---
This website and all electronic pages contained herein © 1996-2005 by Jill E. McLeester.
Links to this website are encouraged.
---
This website was created using Gene Stark's GED2HTML v3.6-WIN95 (Jan 2000) and Parson's Technology Family Origins 10.0 and edited using Microsoft's Front Page 98