American Indian Family Pictures
---
In an email dated 03/18/02 from Erleyne Loucks, writes:
I'm searching for the Cherokee ancestors of Onicypherous Standlee 1768NC-1855AR. According to a dozen Miller Roll applications he was part Cherokee, with one application indicating he was half blood. We have his father as John 'Nolichucky Jack' Standlee 1745Eng-1820AR, but we don't have a name for his Indian mother. While researching Cherokee history, I was struck by the physical resemblance of the Ridge/Watie family to my ancestors, particularly my great-great-great-grandmother, Hannah Standlee/Pyle 1802KY-1876MO, and Stand Watie 1806GA-1871IT. Even more surprising is the resemblance of my father, Jack Loucks, to Major Ridge ~1771TN-1839IT (and both with the rank of major)
The following pictures were attached to her email. Erleyne notes that she has an error in the text of Major Ridge's mother's death date. It should be 1772 instead of 1872. The last two pictures are of her Pyle ancestors. As she has not established the connection, her family data is not in the American Indian database.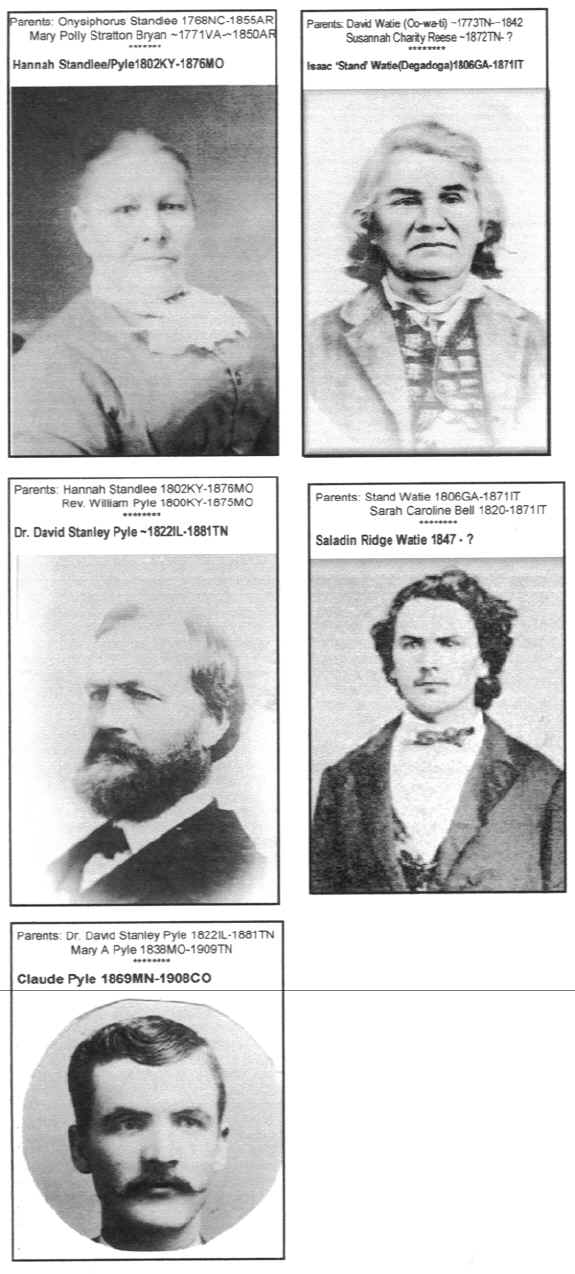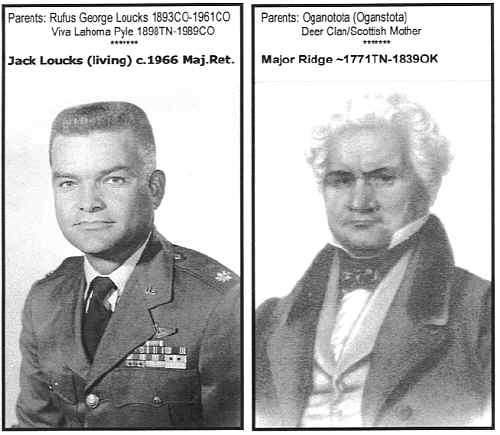 ---
These pictures were contributed by Kenyon Littles but I can not fit them into the database. The last one is from Maggie's Bible. If any one can, please let us know.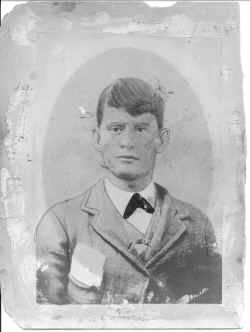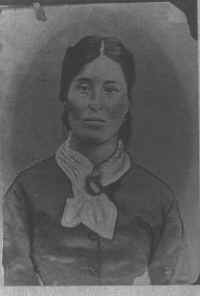 WiIliam Baldridge Kate Baldridge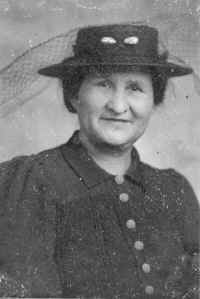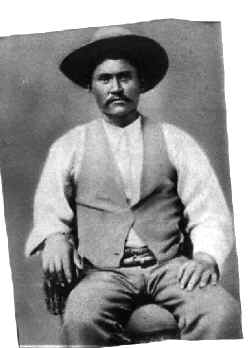 Maggie Stewart Samuel Duncan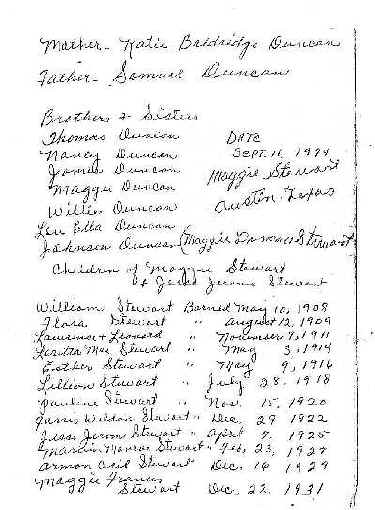 ---
Please be ethical and do not misuse the goodwill of others. The data presented here may be used by non-commercial entities as long as the source contributor for each piece of data is cited along with that contributor's submitter information. The data presented and the web pages herein cannot be used, copied or reproduced in any format for profit or any presentation meant to gain profit.
Return to the Introduction & Table of Contents
List of Contributors & Sources
Please visit The Pumpkin's Roots for more information.
---
This website and all electronic pages contained herein © 1996-2005 by Jill E. McLeester.
Links to this website are encouraged.
---
This website was created using Gene Stark's GED2HTML v3.6-WIN95 (Jan 2000) and Parson's Technology Family Origins 10.0 and edited using Microsoft's Front Page 98