John Hoyt McLeester and Wenonah Althea Reed Family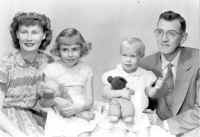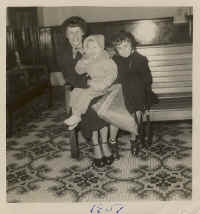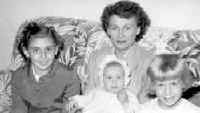 before Germany to Germany after Germany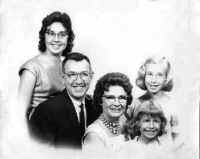 after England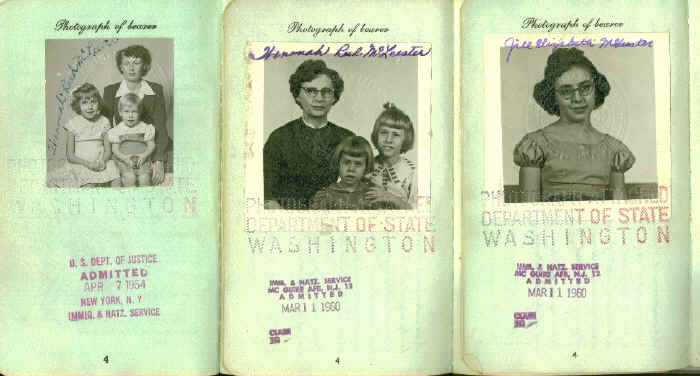 Amy was born while we were in Germany & was added to the 1954 passport using that funny little picture.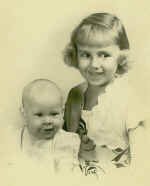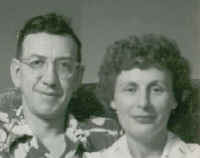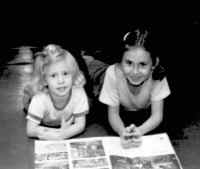 Janet & Jill 1950 Jack & Wenonah 1953 Janet & Jill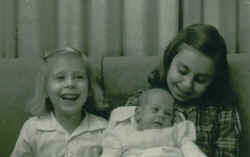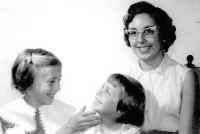 Frankfort, Germany 1953 London, England 1960
Janet, Amy, & Jill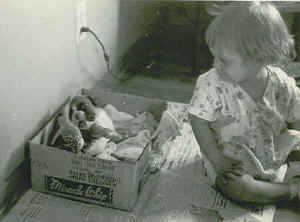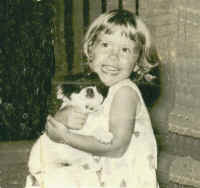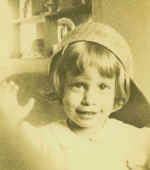 Amy, Dutchess, & Tweety That's a colander on her head!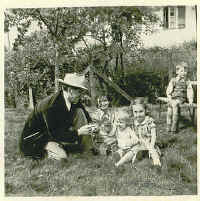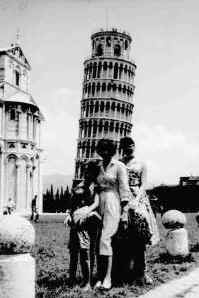 Mom & Dad made sure we experienced as much of Europe as possible. We lived on the local economies & and traveled every chance. Janet & Jill interacted with this man's monkey, had their picture taken in Holland (we still have the wooden shoes we wore), and though this picture is not very good, it proves we visited Pisa, Italy.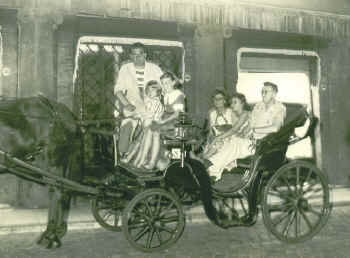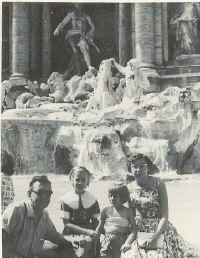 In Rome we road in a carriage & visited Trevy Fountain.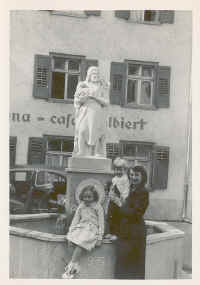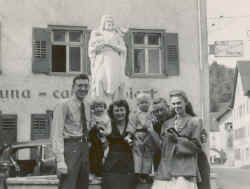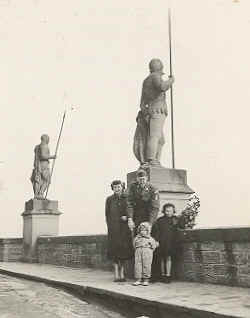 Across Europe, we visited many historical sites.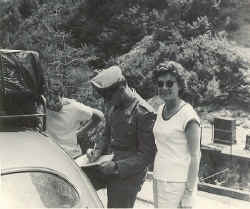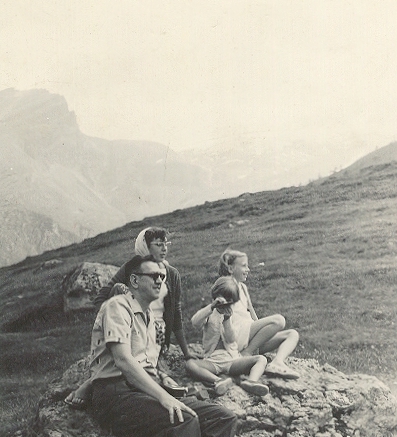 To reach the Swiss Alps, we crossed the border with Italy where Franco checked our papers.
Of course, when we weren't doing all that traveling, we were at home.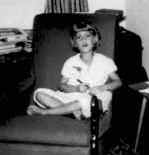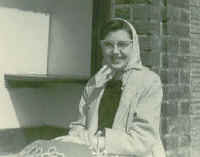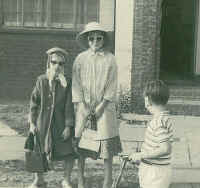 These are pictures of our home in London. Janet (the activist from birth) protested the way she was treated by Jill and held a rally with friends outside our flat.
---
To all my cousins and family members out there: If you have pictures you want to share with the rest of us, just scan them and send them to me. I'll add them to the appropriate page. Jill
---
Please be ethical and do not misuse the goodwill of others. The data presented here may be used by non-commercial entities as long as the source contributor for each piece of data is cited along with that contributor's submitter information. The data presented and the web pages herein cannot be used, copied or reproduced in any format for profit or any presentation meant to gain profit.
Return to the Introduction & Table of Contents
List of Contributors & Sources
Please visit The Pumpkin's Roots for more information.
---
This website and all electronic pages contained herein © 1996-2005 by Jill E. McLeester.
Links to this website are encouraged.
---
This website was created using Gene Stark's GED2HTML v3.3-WIN95 (Jan 2000) and Parson's Technology Family Origins 10.0 and edited using Microsoft's Front Page 98