Andy
Nursing Graduation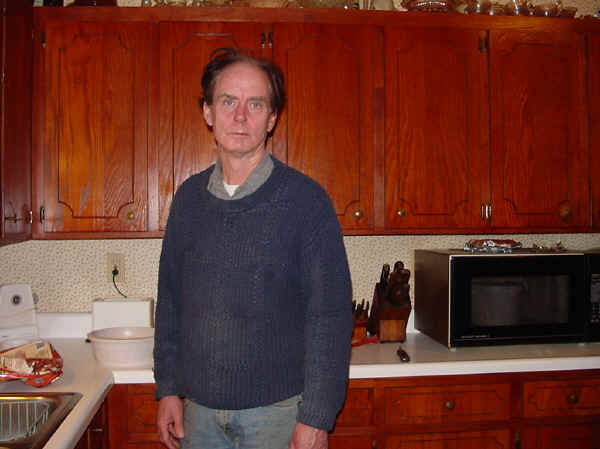 The look I get when he doesn't really want me to take a picture.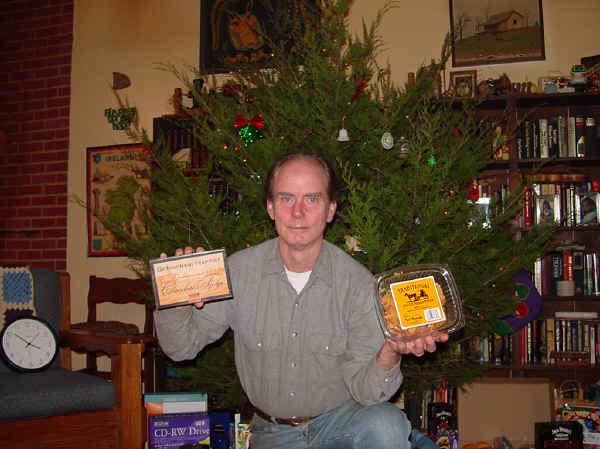 We always take posed pictures at Christmas.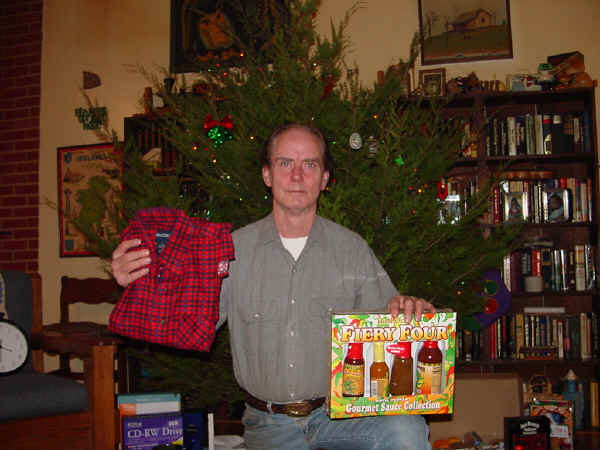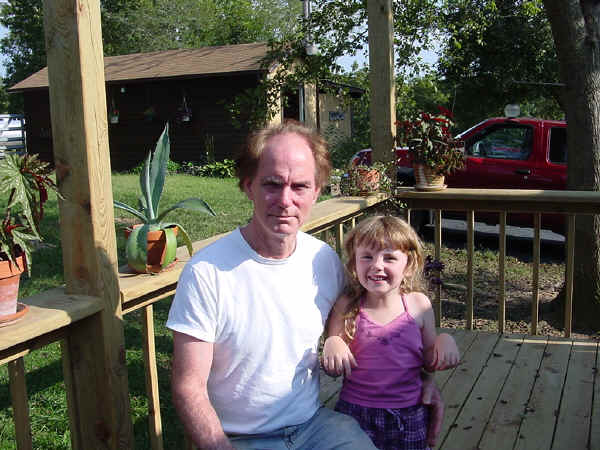 This one and the next are with our grandchildren, Sara and Jacob.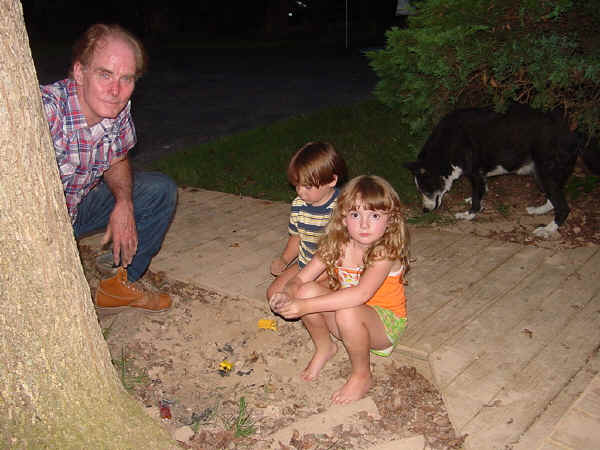 That's our dog, Trisha, in the background.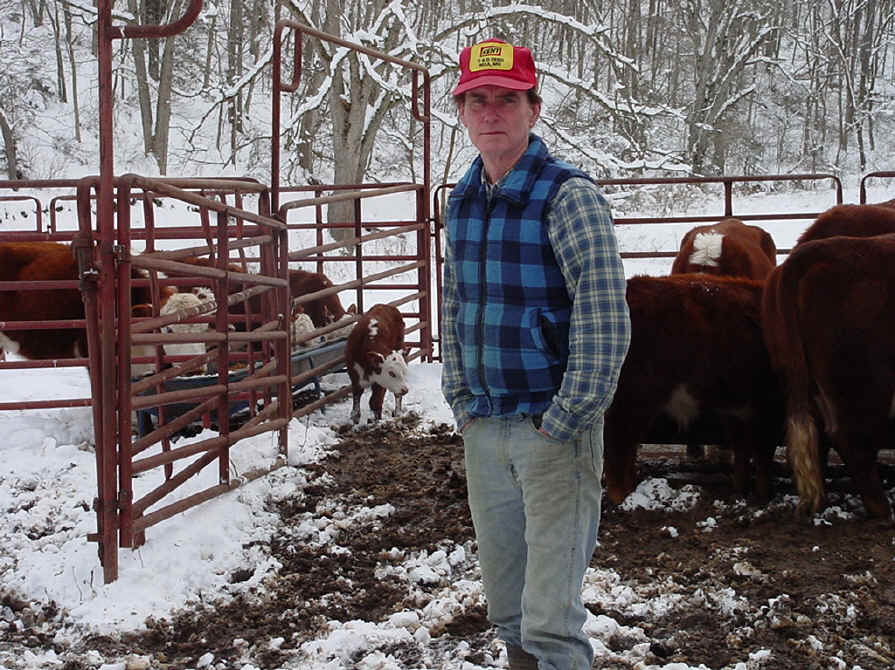 Andy and his cattle.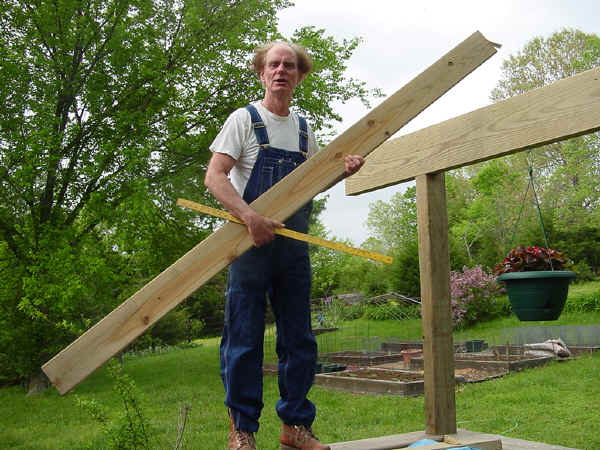 He is always doing something destructive....oops....constructive!!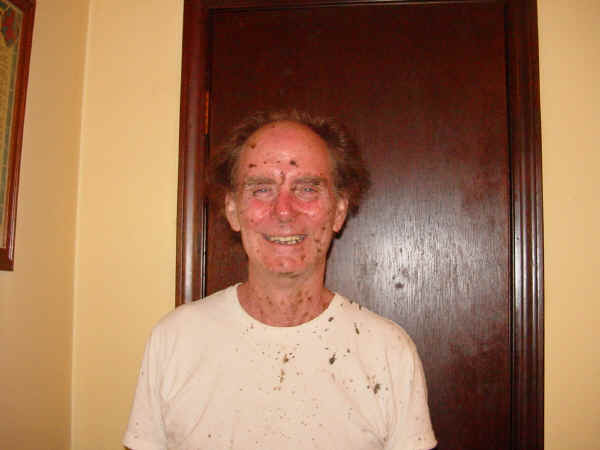 This is after applying blacktop to the driveway. What a mess!!!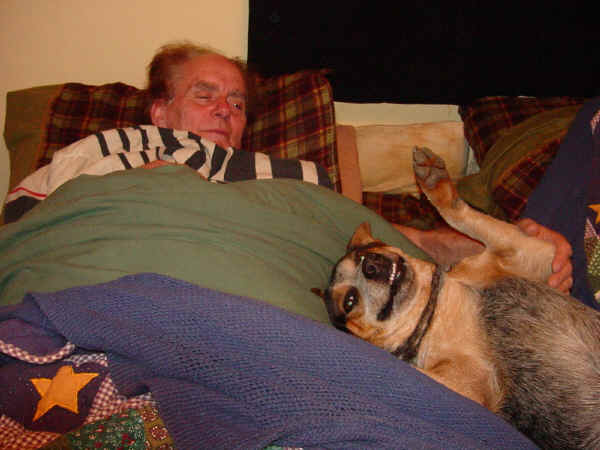 It is hard to watch TV with Super Kitty on top of you. George always gets his "buddy" time.
Andy loves his animals!!!
---
Please be ethical and do not misuse the goodwill of others. The data presented here may be used by non-commercial entities as long as the source contributor for each piece of data is cited along with that contributor's submitter information. The data presented and the web pages herein cannot be used, copied or reproduced in any format for profit or any presentation meant to gain profit.
Please visit The Pumpkin's Roots for more information.
---
This website and all electronic pages contained herein © 1996-2009 by Jill E. McLeester.
Links to this website are encouraged.
---
This website was created using Gene Stark's GED2HTML v3.6-WIN95 (Jan 2000) and Parson's Technology Family Origins 10.0 and edited using Microsoft's Front Page 2000